Jerusalem Cafe
1030 Lake St, Oak Park, IL 60301
Order now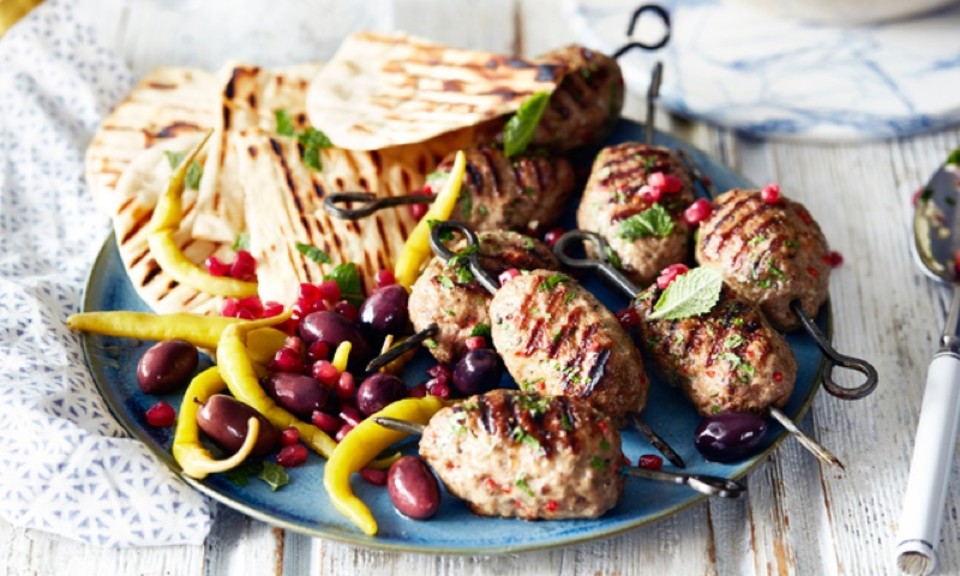 Matt
I regularly order for this place (probably once a day). I've ordered from a lot of restaurants. This is my review:

Service: unknown/10
I have never had a problem with my food, so I've never had to call them.

Food: 9/10
The food is amazing. It has seasoning on it that gives a sweet, but tangy taste, and it's absolutely great. I usually get the Chicken Shawarma Entree. I feel the smoothies could be better, however.

Delivery: 8/10
The best thing is I've never had a late delivery, they often come 10-30 minutes before I expect them, which can be troublesome for some, but not for me. It's better to have the expectations of being late and being early, than having the expectations of being early and being late.

They sometimes forget utensils, but the utensils are really poor quality. You can't really use them to eat anything.
Gabriel
Excellent food and very friendly service. This is easily the best Middle Eastern restaurant around Oak Park. You'd have to drive all the way to 87th street and Harlem to find equally authentic Arabic food. I don't recall how long they take to deliver, but I've come to accept that every place is different, and as long as the food arrives hot then it's worth waiting for. They even catered an event at my work that was several miles away no problem and the food was amazing and did arrive on time. If you are lucky enough to be in the Lake street area around noon during the week their lunch buffet is a steal! I just can't say enough good things about this place.
Talisa
I ordered the Beef Shawarma Sandwich with Hummus and the Combination Feast because I couldn't decide between the two and I like have leftovers for the next couple of days. They were both delicious! The Beef Shawarma was my favorite of the two - so many yummy flavors. I will definitely order it again. The meats in the Combo Feast were tender and juicy as well. I highly recommend!
Kim
We really enjoyed our dinner tonight! Fast service was nice. The hummus is always a hit; great flavor and texture. The falafel was crispy and delicious. Only thing I would recommend... Put more of the delicious veggies in the kebab dinner. It would mix well with the rice and really fill out the dish. The vegetables are delicious!
Cindy
Main course of the combo plate was great. Plenty of food and tasted delicious. No tahini sauce was included for the falafel, which was disappointing, but falafel was still good. The hummus was ok, nothing too special. Overall the food was great, service was great and delivery on time. Definitely recommend you try it out.
About us
Dinner, Healthy, Lunch Specials, Middle Eastern, Sandwiches, Smoothies and Juices, Vegetarian
Today

Delivery: 11:00 AM - 9:00 PM

Takeout: 11:00 AM - 9:00 PM

Delivery

Monday:

11:00 AM - 9:00 PM

Tuesday:

11:00 AM - 9:00 PM

Wednesday:

11:00 AM - 9:00 PM

Thursday:

11:00 AM - 9:00 PM

Friday:

11:00 AM - 9:30 PM

Saturday:

11:00 AM - 9:30 PM

Sunday:

11:00 AM - 9:00 PM

Takeout

Monday:

11:00 AM - 9:00 PM

Tuesday:

11:00 AM - 9:00 PM

Wednesday:

11:00 AM - 9:00 PM

Thursday:

11:00 AM - 9:00 PM

Friday:

11:00 AM - 9:30 PM

Saturday:

11:00 AM - 9:30 PM

Sunday:

11:00 AM - 9:00 PM
Jerusalem Cafe offers authentic middle eastern food. I prepare it the way my father prepared it for over 4 years ago in his restaurant in the old city of jerusalem. Made fresh daily from scratch: hummus, babaganough, tabbouleh, kibbeh, shawerma, lamb kabob, beef kabob, chicken kabob, kifta, fresh squeezed orange juice, apple juice, fresh fruit smoothies. We CATER and We Deliver in Oak Park, River forest and Forest park. Our food made from scratch daily, not reheated or precooked, it is made upon your order. We use extra virgin olive oil and corn oil not lard, butter, margarine, and no trans fat. We cook with the freshest ingredients and strive to give you the best for the lowest prices.